We've recently been in contact with a game maker by the name of DGGamesWorkshop, (DG stands for Dragonglass if you were wondering) and they asked us to check out their trailer for their new game "Bugs Must Die". With a name like that, I had no idea what to expect. However, I must admit I was intrigued by the name for some reason. We've attached the trailer so you can view it as well and leave your takes in the comment section below.
OUR TAKE:
It reminds us of many of the old-school games we used to play on SNES and NES, which is not a bad thing. I'm glad as a community gamers seem to be getting over the fact that its good gameplay that matters, not graphics. With that being said it definitely has a unique style to it and some pretty impressive pixel art to go with it. The gameplay is very similar to Nuclear Throne, which got amazing reviews, and is inspired by an old NES classic Jackal.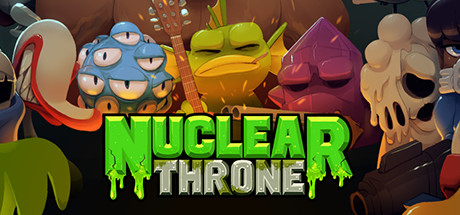 The top-down shooter genre is a lot of fun when done right. It adds more of a dynamic gameplay element rather than a side-scrolling platformer. The bad guys can come from 360 degrees rather than just one direction. There seems to be some MOBA elements within the game (I could be wrong classifying them) which in my opinion is pretty cool. They've added what seems like an ultimate, which can be referred to as your "Z" power. I think it will make for a good twist on the genre.
I'm definitely excited to check out the actual gameplay. It is slated to hit Steam sometime this year, but in the meantime make sure to check back for our exclusive look at the "Bugs Must Die" demo. As soon as it's finished we'll be able to provide a more in-depth look at this exciting title!